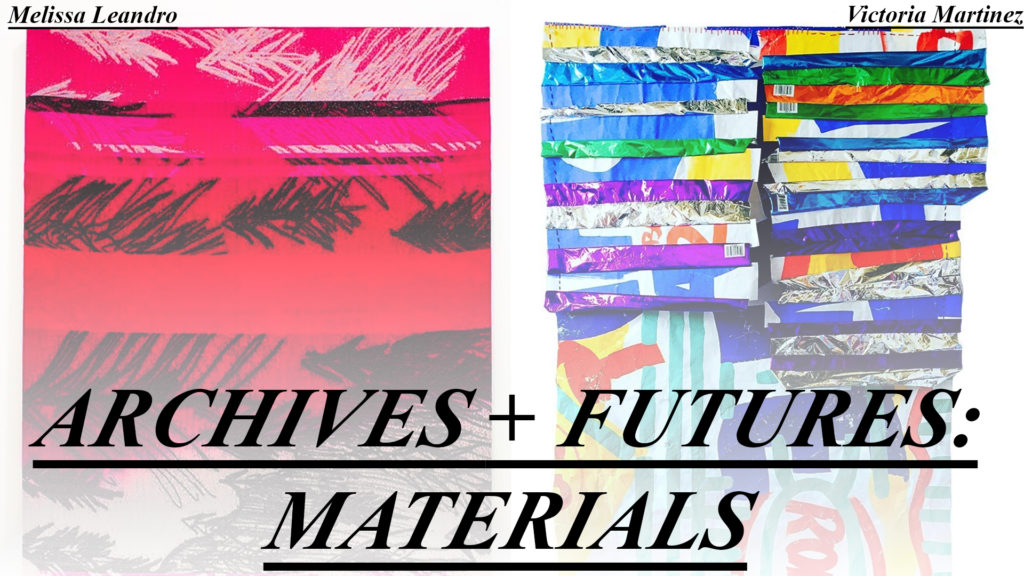 A+F is proud to partner with ACRE to present our second conversation with incredible Latinx artists Victoria Martinez and Melissa Leandro!!!!! Learn about their relationship to MATERIALS in their own practice, how they arrived at their specific understanding of them and how their background and history got them to where they are now. Audience questions and participation are encouraged!
Join us on Thursday, August 9, 2018 at 7 pm at ACRE (1345 W 19th St, Chicago, Illinois 60608)
Click here for the Facebook event.
Victoria Martinez
Victoria Martinez is a transdisciplinary artist and educator who explores textiles, installation art, site-specific experiments, printmaking, and painting. She believes in chance and intuition, creating ephemeral experiences inspired by the urban environment, Mother Earth, and fabric, a universal material that connects us all despite of our background.
Melissa Leandro
Melissa Leandro is an artist who works between the media of drawing, painting, and textiles. Leandro's woven and embroidered surfaces explore her composite cultural identity through means of intuitive mark-making. Reflecting on her past and present travels, she considers the impact of these environments on the fragmentation of identity and place.